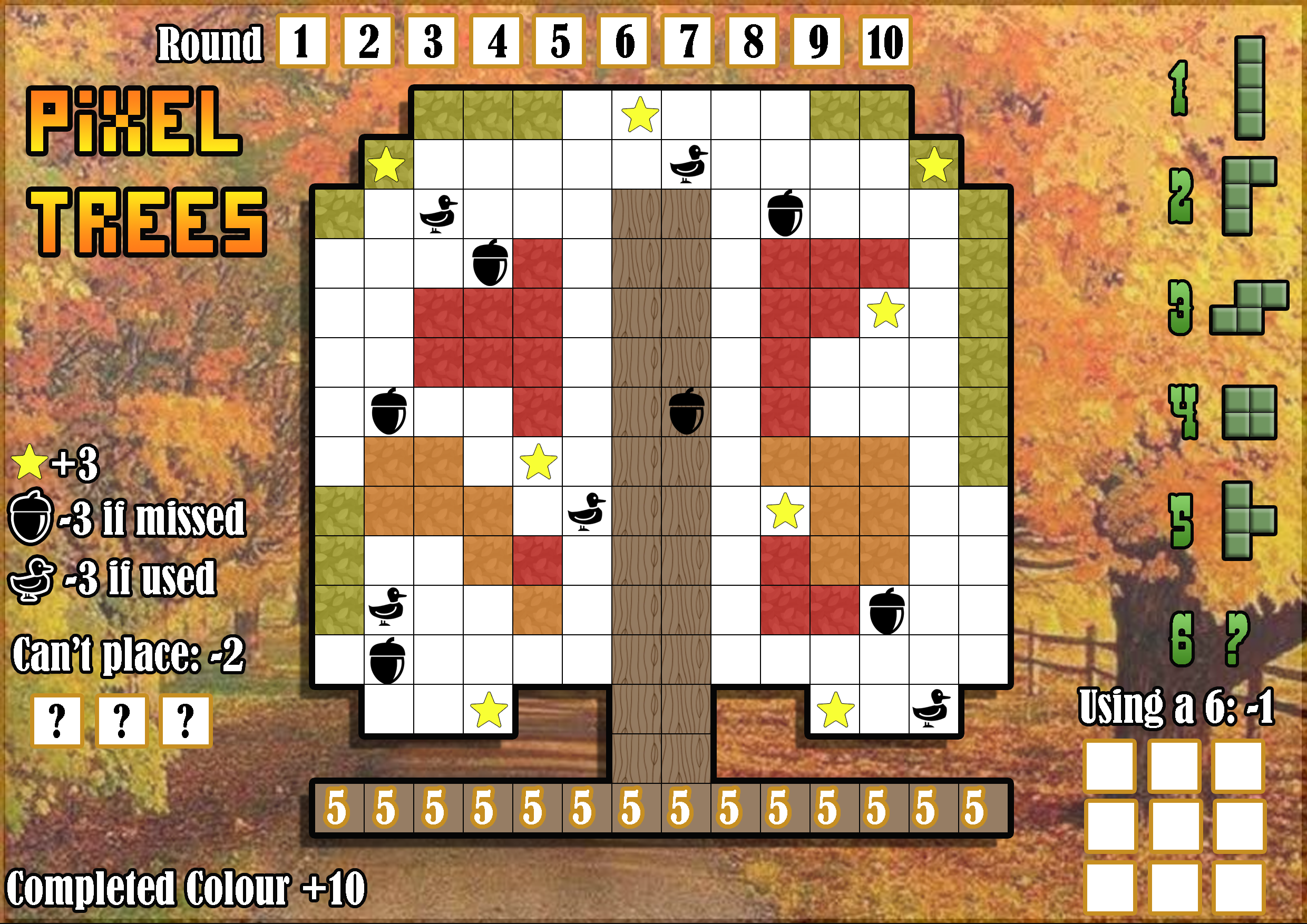 Pixel Trees
Pixel Trees is a roll and write game. Each turn, you roll dice, each number represents a different tetromino piece. Your aim is to fill in your tree before your friends. Points are awarded for completing your tree, avoiding ducks hiding in your tree and bonus stars.
Pixel trees was awarded an honourable mention in the recent Roll and Write Global Jam. https://sites.google.com/view/rollandwriteglobaljam/home
Install instructions
Print out all the bits and start having fun!